Vegan(ish) Blog Posts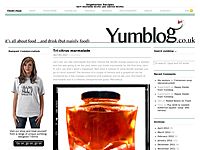 …or beetroot soup made with leaves. Not knowing whether beetroot leaves are a tasty and nutritious alternative to chard or a toxin filled time bomb of agonising death, I thought I'd better check their edibility before posting this recipe. Tur...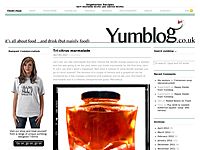 Hey meat-eaters! Invited a hapless vegetarian over to your barbecue? Why not forego the meat-free delights of (Sp)Asda and surprise them by serving up something which is actually tasty for once – fr'instance, this hearty succulent and col...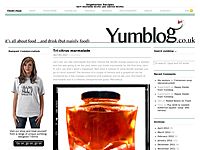 I'm always reluctant to write up a recipe for soup as it seems far too simple to warrant a post and possibly risks insulting your no doubt exemplary culinary skills dear reader(s). After all, your average soup is usually just a few veg zhuzhed...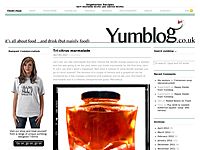 A monthly review of this site's stats shows that in your endless and futile search for all that is novel and inconsequential, on average you lot spend only 11 fleeting and no doubt twitchy seconds reading Yumblog. For fuck's sake, dear re...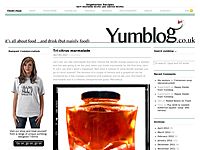 …not to be confused with a Vinegaroon which is an ugly and menacing fucker you definitely wouldn't want to share the dinner table with. If you are short of time AND have been lucky enough to get hold of some juicy ripe flavoursome tomatoe...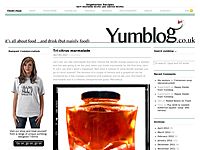 There are as many varieties of flat breads as there are varieties of Heinz products, or indeed bi-pedal humanoid aliens living amongst us – 57*. I can't vouch for all of them, but this particular variant is tried, tested, easy to make, an...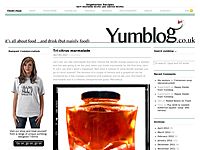 This could possibly be the last comforting soup of the season as summer has finally reached these parts and the Pennines are roasting under 40 degrees of searing Yorkshire sunshine. Evenings are now spent sitting in the dappled shade of Hebden Bridge...