Vegetarian(ish) Blog Posts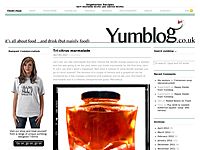 Traditional Cheese Fondue The post Cheese fondue appeared first on Vegetarian Recipes.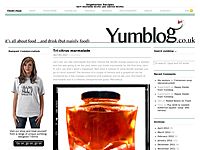 Baked stuffed tomatoes from yumblog The post Deliciously baked stuffed tomatoes appeared first on Vegetarian Recipes.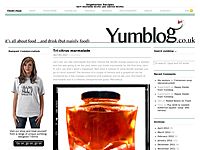 On the occasion of impending guests we thought that a butter-rich pastry was the place to start. Then we thought that filling that butter-rich pastry with cream, eggs and cheese might be the very thing. And some wine and a bit more butter. And finall...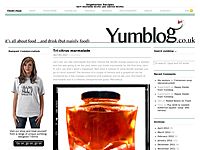 … or an Italian version of a baguette. Not to be confused with the French Stick – the English version of the baguette which is 24 inches of pale bendy disappointment and about as authentic as Peckham Spring Water. > Download printer f...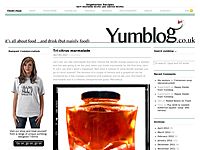 As much as I love to cook, sometimes it's a welcome treat to prepare a meal which requires little more effort than a nifty flip of the switch on the Magimix. > Download printer friendly pdf of this recipe. Preparation time: 10 minutes Cooki...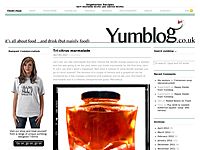 Don't roll your eyes, I know what you're thinking, "Stuffed marrow? When it comes to vegetarian misery, it's up there with the brown rice and kidney bean salad …or anything involving couscous or a that stalwart of the ...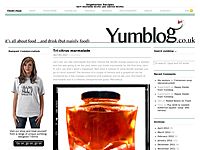 It's been a while since we've borsched a beetroot so when the Hebden Twins paid a brief visit the other morning and dropped off among other home-grown things, these handsome fellows, we knew exactly what to do with them. Preparation time:...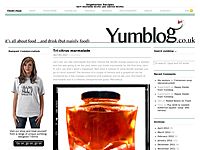 Such is the toothsomeness of this pizza, it has now become a Friday evening regular here at Yumblog Cottage – along with six hasty after-work Stellas and a punch up* with rival food bloggers in the precinct. The recipe comes from the excellent...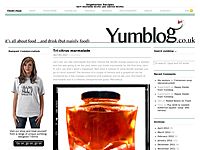 We had some lovely irregular muddy carrots in our latest Abel & Cole box, so we thought we'd break with tradition and instead of ignoring them for a week until they were as limp as a Young Conservative's handshake, we'd use them...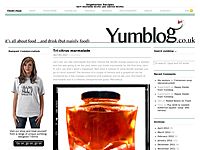 The original source of this recipe was the excellent 'Abel & Cole Cookbook' – currently given away free with a month's trial of their veg boxes. They called it something along the lines of 'Baked spinach with cheesy weez...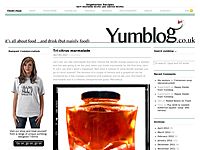 …or goat's cheese pancakes. Preparation time: 10 minutes plus 30 minutes for the batter to sit Cooking time: 20-30 minutes Skill level: medium Makes: 10 – 12 crêpes Ingredients For the crêpes white flour – 190g pinch of salt...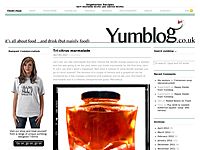 The inverted commas are there because this loaf contains no yeast and is actually more of a savoury cake than a bread. This has the added advantage that as well as being pleasantly toothsome, it can also manifest from a wishful inkling to an incontro...