Wal Mart Mexico Blog Posts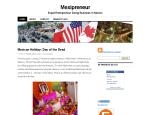 Things just keep looking up in Mexico's retail sector!  Antad, the Association of Mexican Retailers, announced yesterday that June sales were up 14%.  Same store sales were also up 7.9%. This was the strongest sales month to date for Antad ...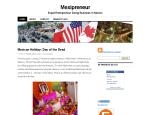 My first reaction when the news first broke about the Wal Mart Mexico bribery scandal was "Not surprised."  You might be thinking that my lack of surprise was due to the fact that I live and work in Mexico and … Continue reading ...