Wildlife Conservation Society Blog Posts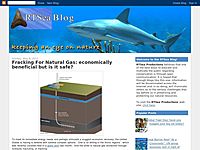 While marine advocates fret over the plight of sharks and their fate at the hands of commercial fishermen, another of the shark's relatives is heading into perilous waters: the majestic and graceful Manta Ray. Given the unfortunate nickname "dev...
  I am so excited to tell all of you what I did today with my son! So excited! As you may or may not know, MamaNYC (and her family, too!) is a Wildlife Conservation Society Ambassador here in New York City. Today I decided to head out...
The Bronx Zoo | Animal Tales Extravaganza presents . . . "Marvel's Avengers: Super Heroes Saving the Earth"  As an ambassador for the New York City Wildlife Conservation Society, I am thrilled to tell you about a...
  We LOVE our zoo's and local aquarium here in New York City. There is NOTHING like a family day out for fun and excitement at the Bronx Zoo or New York Aquarium in Coney Island. Luckily, I am close enough to reach all of the Wildlife Cons...