Wolverton Mill Blog Posts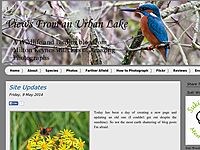 Introducing the Patch - Enclosed Paddock The Enclosed Paddock is not the most exciting of locations on the patch, in fact most of the time it is simply a grassy field, surrounded by trees and hedges (and next to Wolverton House pub) with a large Oa...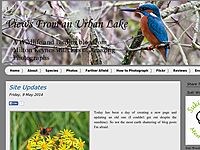 Common Darter It's October, migration should be well under way by now, and hitting its peak mid month, well that is the theory at least. And when migration is under way I like to try and get out as much as possible. Being out on the patch means you...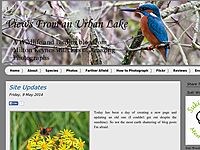 September Wanderings - Spotted Flycatchers always welcome Although I still hope to post more walks this month I have become a little lax at writing my blog posts, so I thought I'd post a quick round up of my last two wanders around the patch (they...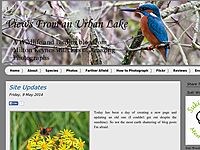 Migrant Hawker at rest September draws to a close today (I'd better get this up before midnight or I will look silly saying that), and yet we seem to be having more in the way of a summer than we did through July and August.  Quite frankly I am...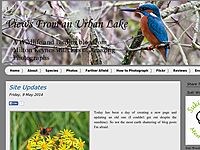 Grey Heron in flight Exciting migrants are dropping in all over the country, from exciting American flycatchers in Kent (Acadian Flycatcher) to Eastern Warblers on Shetland (Thick-billed warbler), rare thrushes on the Isles of Scilly (Grey Cheeked...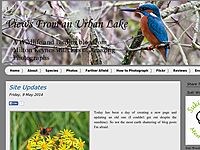 House Martins and Swallows (well these are just HM) As many of you will know (UK readers at least) we are experiencing, here, what is often known as an Indian summer at the moment (although being the UK that could change pretty quickly), so althoug...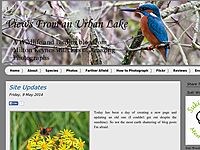 The sun definitely had her hat on this morning, beaming her beautiful rays down on me as I left the house, only she also had her scarf, gloves and a bloody great coat on, the wind that was with her, whipping away across the patch was filled with ice,...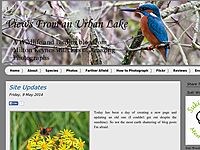 Fieldfare in Silhouette (the only decent photo of a thrush) It was sunny today (Monday, yeah I know this is posted a little late) and so despite being completely shattered from my weekend night shifts I decided, after dropping the little one at sc...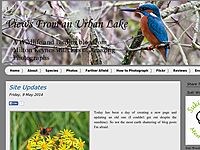 First Walk around Manor Farm in November No sooner had the calendar flipped over to November and the weather changed, there has been a distinct drop in temperature the last couple of days and today, although still, felt much more autumnal on my wal...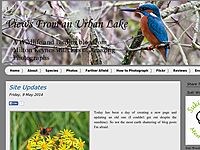 Little Egret on the River Ouse, Wolverton Mill, Milton Keynes When I left the house I knew it would be wet and windy and I knew that the chances of getting any decent bird photos were slim (getting any photos seemed quite slim if I'm honest) but so...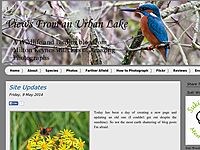 Starling numbers are building - Wolverton Mill, Milton Keynes Again this morning the sun was shining, and by nine am it was already beginning to warm up nicely, so I thought I would take another walk (that makes it five walks in five days now, and...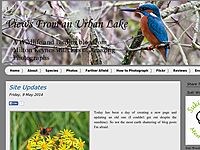 Migrant Hawker, Manor Farm, Milton Keynes When Toby decided he wanted to stay for the week we planned well in advance that him and I would have a long walk today, just the two of us (it's been nice spending some one on one time with him, something w...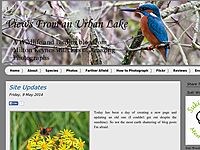 Young Goldfinch - Stony Stratford Nature Reserve Today I made a deal with the kids, we'd go for a walk around a local nature reserve and I'd be nice to them for the afternoon (wasn't much of a deal on my part really, but they fell for it), and so i...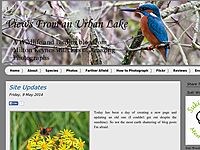 Cinnabar Moth Caterpillar  I managed a short evening stroll today (Saturday) with my youngest boy (middle child) Toby, we decided to go out and see what, if any owls we could spot on a short walk to the river along to the old water mill and back ho...