Woof Blog Posts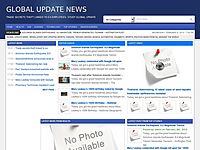 Today, we got a great headlines about Woof! The ?lite pooches of Westminster Dog Show – USA TODAY. We goal we can suffer it. Woof! The ?lite pooches of Westminster Dog ShowPosted! A couple has been posted to your Facebook feed. Sent! A couple h...
Looking for unique wall art or an original gift for a pet parent? Here's a very cool idea from DNA11! Create wall art from your pet's DNA! Transform a DNA sample from your favorite pet and turn it into a modern meaningful masterpiece. How...
When we adopted Daisy she was an abandoned shelter pup so we don't know anything about what her previous life was like, but what I DO know is that the day you adopt a pet is the day your life changes for the better in SO many ways! You think yo...
  I'm so excited to hear about Frankenweenie, a new animated dog comedy from Disney, and wanted to give you a sneak peak of the new poster and story line! From creative genius Tim Burton ("Alice in Wonderland," The Nightmare Before Chr...
  Diva Dog Pumpkin Cheesecake Recipe Crust - mix the following ingredients together into a thick, sticky dough which should have the same consistency as cookie dough: - 2/3 cup quick oats - 1 teaspoon molasses  (I use blackstrap molasses) - 2...
The challenge for Week #2 of K9 Kamp was Play with Your Balls! Daisy has been a fan of playing ball since she was a puppy  and discovered her papa's basketball but despite our best intentions, the heat and tropical rains got the better of us m...
Daisy and I are super excited to be warming up to join Koly & Kelly and their moms at K9 Kamp 2012 – a fun and interactive fitness challenge that encourages everyone to get out and get active with your dogs. Not only are we participating...
Daisy and I are preparing to take part in a fun and exciting blog event and want to make sure you get involved, too! Join with us, and lots of other pawsome pet parents and their furry kids at K9 Kamp! Co-hosted by Kol's Notes and Peggy's...
Have you heard the buzz about The Shops at Target, opening May 6th? These are exclusive, local boutiques that will be featured for a limited time only in select Target stores and online. Word is that the items will sell out FAST! One of the Shops sel...