Work In Japan Blog Posts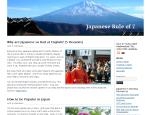 I used to think there were three possible answers to any question: yes, no, and whatever's not covered by yes and no.  Like, when the waitress asks, Do you want another beer?  That's a yes.  Isn't it about time you thought about...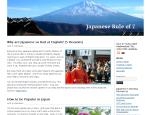 If you want to be a success in Japan, there are only two things you really need to nail.  The unfortunate small problem is, they're opposites.  But perhaps a colorful story will help to illustrate. So I was in a "standing bar" a couple of wee...