Wpddu Blog Posts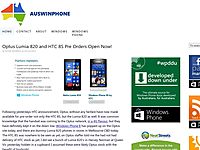 I think this is a first, with most of these events being Sydney, Melbourne, Brisbane Based, but if you are a budding or accomplished Windows Phone Developer from RADelaide, this is an event you will not want to miss. Microsoft are holding a pair of W...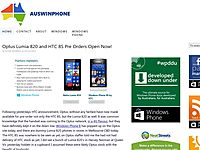 Recently I reviewed Page Manager2 for Windows Phone, in it's beta form, although that was just prior to it's submission to the marketplace. So it's great to report that it has sailed through the approval process in what I would call record time...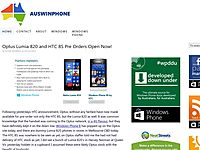 The importance of social networking has become increasingly important for large companies to small organisations, clubs, events and one man band operations. Getting your message out there via as many social channels as you can, and it seems like ever...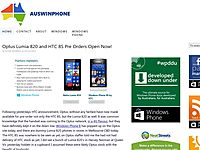 Handiware is a local development company, specialising in Windows Phone, and of late, moving into Windows 8 applications. Handiware is by no means a large concern, with all development and marketing falling on the shoulders of one person, so it's g...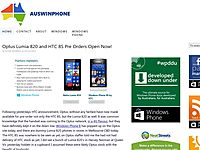 I had a look at NeatStreets for Windows Phone 7 back in May when it was still in Beta, and am happy to report that the app is finally in the marketplace. If you don't recall, it's a community based application, for Australia and New Zealand, that...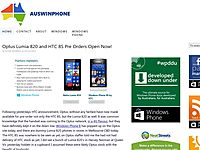 Pink List Blue List is a task manager with a difference, it let's you share your tasks with another phone, your partner, spouse or a second phone that you have, via the developers server. It's also not confined to Windows Phone, there is an iPhon...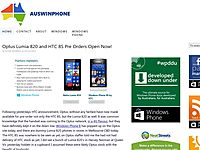 Toilets may appear to be a strange thing to be writing about on a tech blog, but let's face it like eating and drinking, going to the toilet is one of the givens in life. I'd say most of us know the feeling, you're out and about, nature calls a...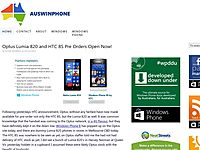 Obviously, people have lives, and do other activities during the week, other than play with their phones and surf the internet. Some of these activities involve other people, large groups that take a bit of sorting out. Whether it be squash, tennis,...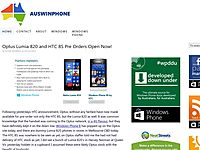 Do is another app developed locally, out of the Developed Down Under catalogue, a to do list with reminders, that's simple to use. Do is free, and while it starts up with a really nice splash screen,[above] visually it's downhill from there. Whil...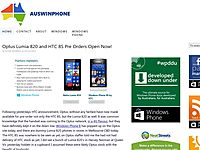 Remember Developed Down Under, the free app that came about via a collaboration between Scott Sheedy of WPDownUnder and Niall Ginsbourg of Mobilewares. If you haven't come across the app/community initiative before, the gist of the app is a showcas...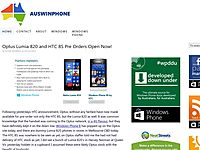 With a Name like 1 Tap Reminder [OTR], you get the idea immediately that you are going to do something in an easy step. By default that's what it does, open the app, tap on one of the preset reminder tiles, ranging from five minutes to eight hours,...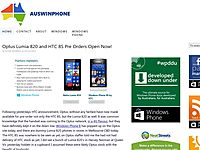 With Developed Down Under gaining momentum, there's suddenly a range applications that I haven't seen, been aware of before, from local developers. So starting off with InfoShare for me, really is a continuation of a theme. Even Nokia today, is t...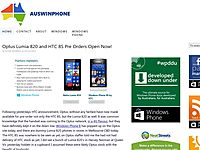 I mentioned the app, community initiative Developed Down Under when it was initially released, which was only a bit over a week ago, and if you had a look at it you would have been impressed at the initial release. It was clean and good looking, plug...