Yard Sales And Thrifty Finds Blog Posts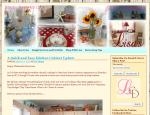 A gift to all you die hard yard sale shoppers! I thought you might get a giggle out of this. If you are a savvy yard sale shopper as I am I am sure you can relate to this. We … Continue reading →Lisa's Creative Designs Happy Saturday...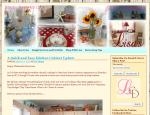 Hi All, Spring is in full swing here in eastern North Carolina but summer seems to be trying to move in this week. I woke up this morning to a sticky humid mess of a day. Needless to say the windows were closed and the air conditioning was turned o...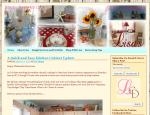 Hello Everyone, A couple of weeks ago I was trecking through my favorite haunt and came across this…. It wasn't the painting that caught my eye. The frame did. I loved the detail on it and knew right away it would look great after a makeo...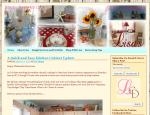 Hi Everyone, Just a quick post today. I've had a little bit of excitement here at Lisa's last night! Did anyone catch epsiode 6 of Pan Am last night???? Did you notice the vintage style Teddy Bear from the amusement … Continue readi...