Yexel Blog Posts
Yexel's Toy Museum is probably the most popular toy museum in the Philippines. If you are an avid fan of movies like Star Wars, Transformer, DCU and Marvel Cinematic Universe, Anime and video games, then visiting the Yexel museum should be in your bu...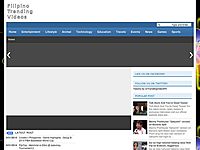 How Yexel Sebastian reacted when his brother Jam requested mercy killing | PowerhouseYexel Sebastian, brother of Youtube sensation Jam of Jamich, recounts his initial reaction after reading a text message from his brother asking them to consider merc...
This post shows all the positive vibes that life had given Yexel, he said that instead of crying and hiding yourself because of what's happening, try to come out and smile. Show everyone that you can conquer this challenge.Yexel Sebastian bids goodby...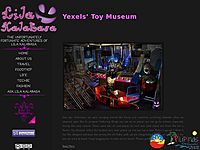 One lazy afternoon, we were lounging around the house just randomly switching channels when we...